The Introduction to Networking Basics
Technology is changing the way we live and work, and people with IT and networking skills are in short supply worldwide. This is your opportunity to construct your own path in IT and it starts by learning with Networking Academy.
Start learning the basics of computer networking and discover how networks operate with this Networking Basics Learn-A-Thon.
This event runs from January 23 – February 10, 2023 and will help you prepare for a career in networking, build knowledge, and gain a badge as you work towards an industry-recognized certification.
For more information or to be enrolled, email: adam.binet@gnb.ca
Length of Learn-A-Thon
---
Participate in the Learn-A-Thon from 23rd January until 10th February 2023
25-hour self-paced intro course
---
This course covers the foundation of networking and network devices, media, and protocols. Observe data flowing through a network and configure devices to connect to networks. Finally, learn how to use different network applications and protocols to accomplish networking tasks.
Benefits of Networking Basics
---
Networking can take you wherever you want to go. Take the first step towards a successful future is by participating in this Learn-A-Thon.
Free to join
---
The cost to join the Learn-A-Thon is free.
In-Demand Skills
---
When you teach networking, you provide your students with valuable skills companies continually seek from candidates.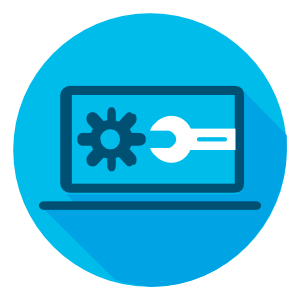 Incentives for students to join the Learn-A-Thon
Students who participate in the Learn-A-Thon and pass the Networking Basics course exam with a 70% or above on the first attempt will be awarded a Cisco Networking Basics digital badge.
Students who participate in the Learn-A-Thon will receive a Cisco Learn-A-Thon experience digital badge.
A Cisco digital badge is an emblem distinguishing an achievement that can be shared and validated digitally on LinkedIn, Twitter, Facebook, Xing, via Email, shared link; embed code into web page or blog.
After the Learn-A-Thon, we encourage students to continue on their Networking journey by taking the Network Devices and Initial Configuration course as a next step.
4th January 2023 Registration Opens
23rd January 2023 Event Begins
10th February 2023 Event Closes
15th February 2023 Course Excel Files Due
22nd February 2023 Winners announced
8th March 2023 Learn-A-Thon Participant Badges Distributed