Democratic engagement is a key component of digital literacy because digital technologies have transformed the way individuals interact with society and participate in the democratic process. With the rise of social media and other online platforms, people have more opportunities to express their opinions, connect with others, and engage in public debates. In short, democratic engagement is a key component of digital literacy because it empowers individuals to participate in the democratic process and make informed decisions about issues that affect their lives.
Did you know that New Brunswick has a "Digital Literacy Framework"? NB Digital Literacy Framework FINAL 2022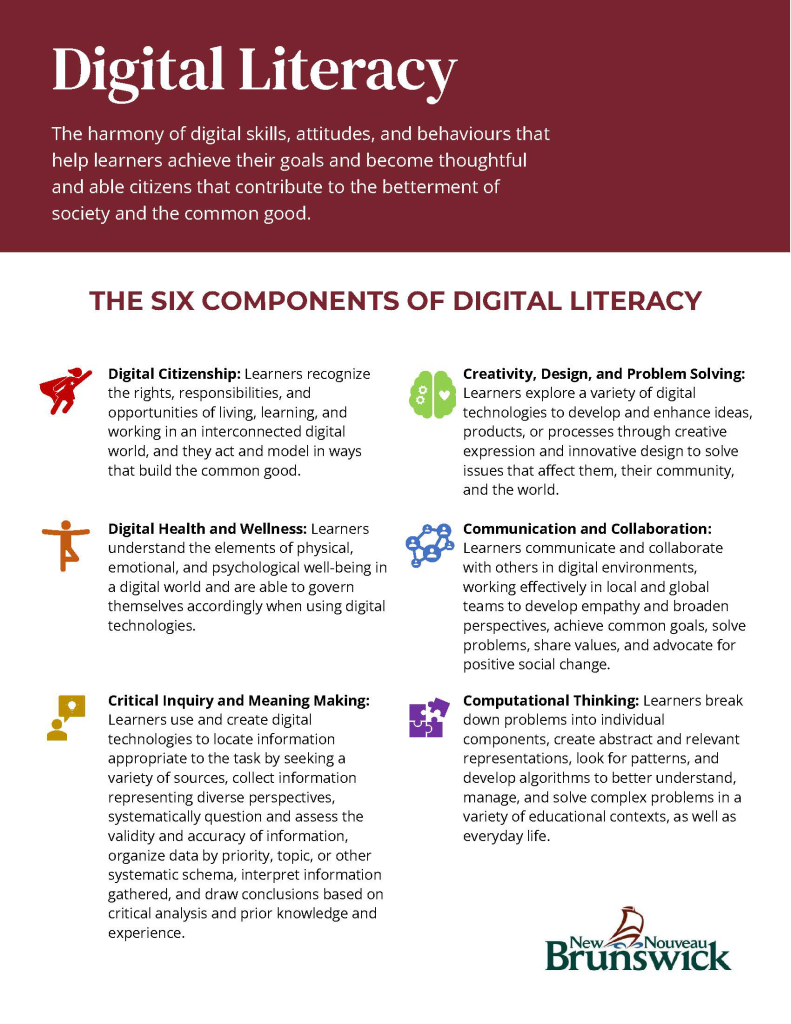 The event below is being put on by CIVIX — if you are interested in attending this, you should speak with your administrator ASAP about it prior to registering. 
Democracy Bootcamp 2023 will feature panels with experts and politicians discussing current issues in democracy, as well as strategies for improving democratic engagement and civic discourse. Workshops will focus on best practices to foster constructive discussion skills, resources to support learning about perspectives and biases, as well as disinformation and online verification skills.
The event will take place at the Westin Nova Scotian in downtown Halifax on the evening of Thursday, March 23 (6:30 p.m. to 8:00 p.m., with reception to follow) and during the day on Friday, March 24 (8:00 a.m. to 3:00 p.m.)
You can sign up for Democracy Bootcamp here: https://democracy-bootcamp-halifax.eventbrite.ca 
To support attendance, CIVIX will provide reimbursement for any release time costs (supply teacher expenses) as well as travel costs to Halifax. Complimentary shared accommodation is available at the Westin and private accommodation is available for a fee of $100.
There is a $60 registration fee, which will go towards the opening night reception and other event costs.
Space is limited, so please register soon if you are interested.