Centre of Excellence for Digital Innovation
Are you looking for opportunities for K-12 students to expand their knowledge of digital technologies and emerging technological innovations? Explore our learning activities, career profiles and experiential learning opportunities.   
About us
Become a partner
Learning activities
Explore a variety of activities to expand your classroom knowledge through active learning.
Experiential learning
Explore a variety of experiential learning opportunities in digital innovation.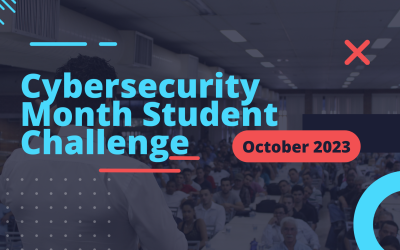 Students: Are you interested in learning more about Cybersecurity? Complete the Cisco Skills for All "Introduction ...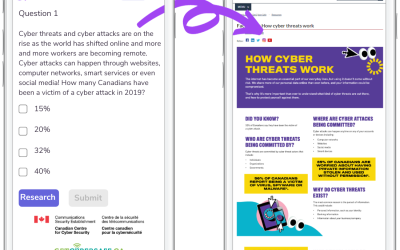 The need for cyber security professionals continues to grow. To get Canadian students excited about future cyber ...
Digital Literacy Framework
Digital Literacy: The harmony of digital skills, attitudes, and behaviours that help learners achieve their goals and become thoughtful and able citizens that contribute to the betterment of society and the common good.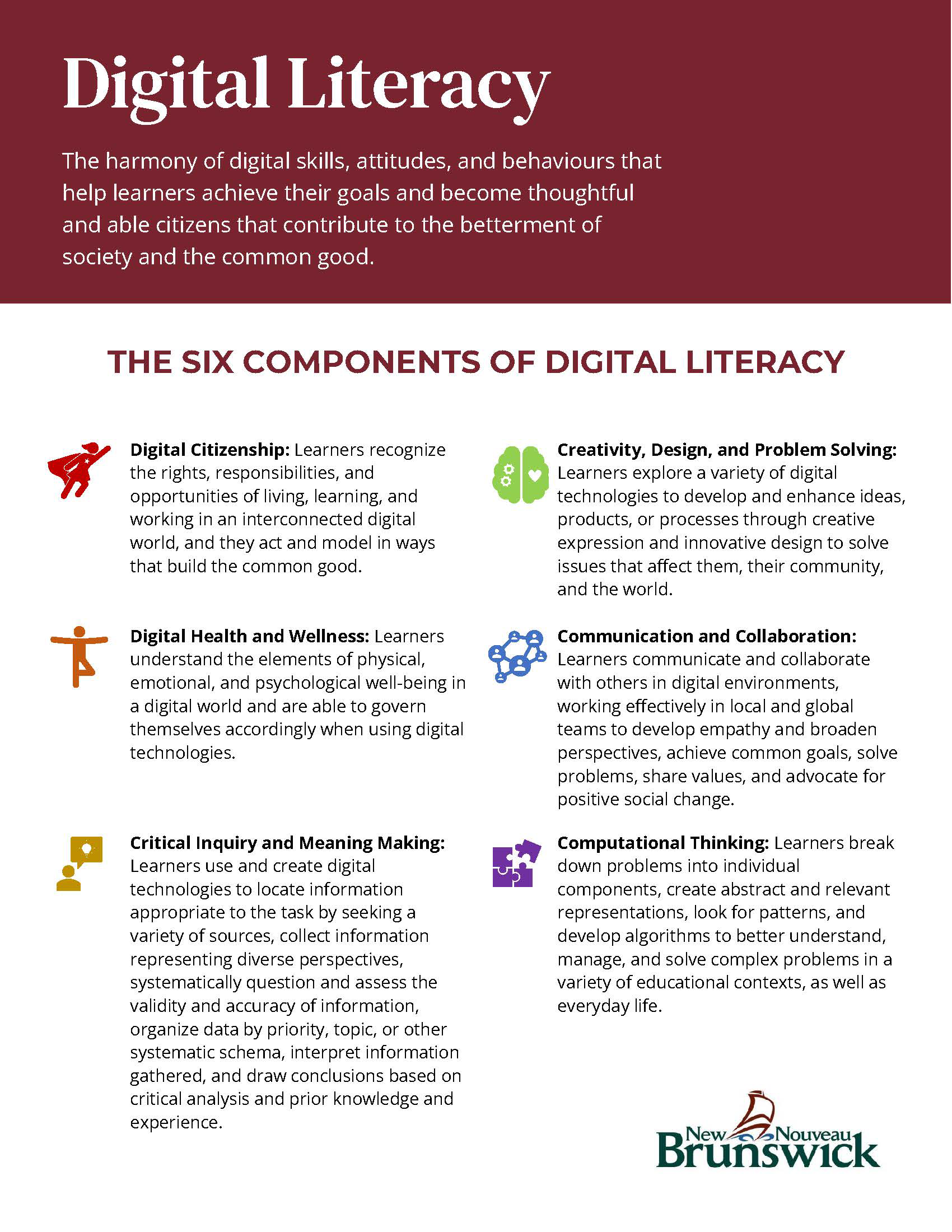 Join the Centre of Excellence for Digital Innovation Mailing List and Stay in the Know!
Want to stay informed on upcoming events, opportunities, and networking opportunities? If so, join our Centre of Excellence for Digital Innovation Mailing list. Whether you are a current NB student, a parent or guardian with students in NB schools, and industry professional or subject matter expert, we want to keep everyone up to date with upcoming learning and other exciting opportunities. 
Speaker series
Learn from technology experts as they showcase the innovative, rapdily changing technology landscape and labour market. Explore their different projects, research focuses or enjoy a topical lecture in areas from AI to VR, cybersecurity, digital literacy and more.
Featured video
Student Perspective: UNB Computer Science student highlights how taking a single CS high school course led to a career path.
Explore careers
Interested in a career in digital technology? Discover a variety of programs that will set you on the path to your future technology career.