Centre of Excellence for Digital Innovation
Are you looking for opportunities for K-12 students to expand their knowledge of digital technologies and emerging technological innovations? Explore our learning activities, career profiles and experiential learning opportunities.   
About us
Become a partner
Learning activities
Explore a variety of activities to expand your classroom knowledge through active learning.
Experiential learning
Explore a variety of experiential learning opportunities in digital innovation.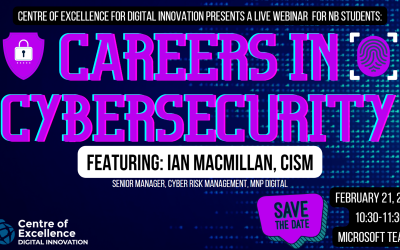 Did you know there are dozens and dozens of different careers that fall under the cybersecurity umbrella? From ...
February 21, 2023 | 10:30am-11:30am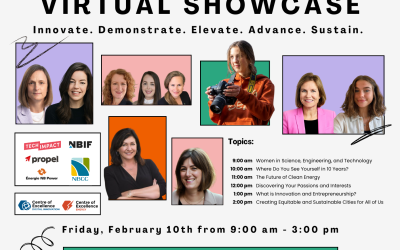 There will be a series of webinars running throughout the day celebrating the contribution of women and girls to ...
Speaker series
Learn from technology experts as they showcase the innovative, rapdily changing technology landscape and labour market. Explore their different projects, research focuses or enjoy a topical lecture in areas from AI to VR, cybersecurity, digital literacy and more.
Featured video
Student Perspective: UNB Computer Science student highlights how taking a single CS high school course led to a career path.
Explore careers
Interested in a career in digital technology? Discover a variety of programs that will set you on the path to your future technology career.
    Successful engineers know how to use the right programming languages, platforms, and architectures to ...
Computer Network Technicians, User Support Technicians
Become a partner
Do you have expertise that you are willing to share with K–12 classrooms around New Brunswick?